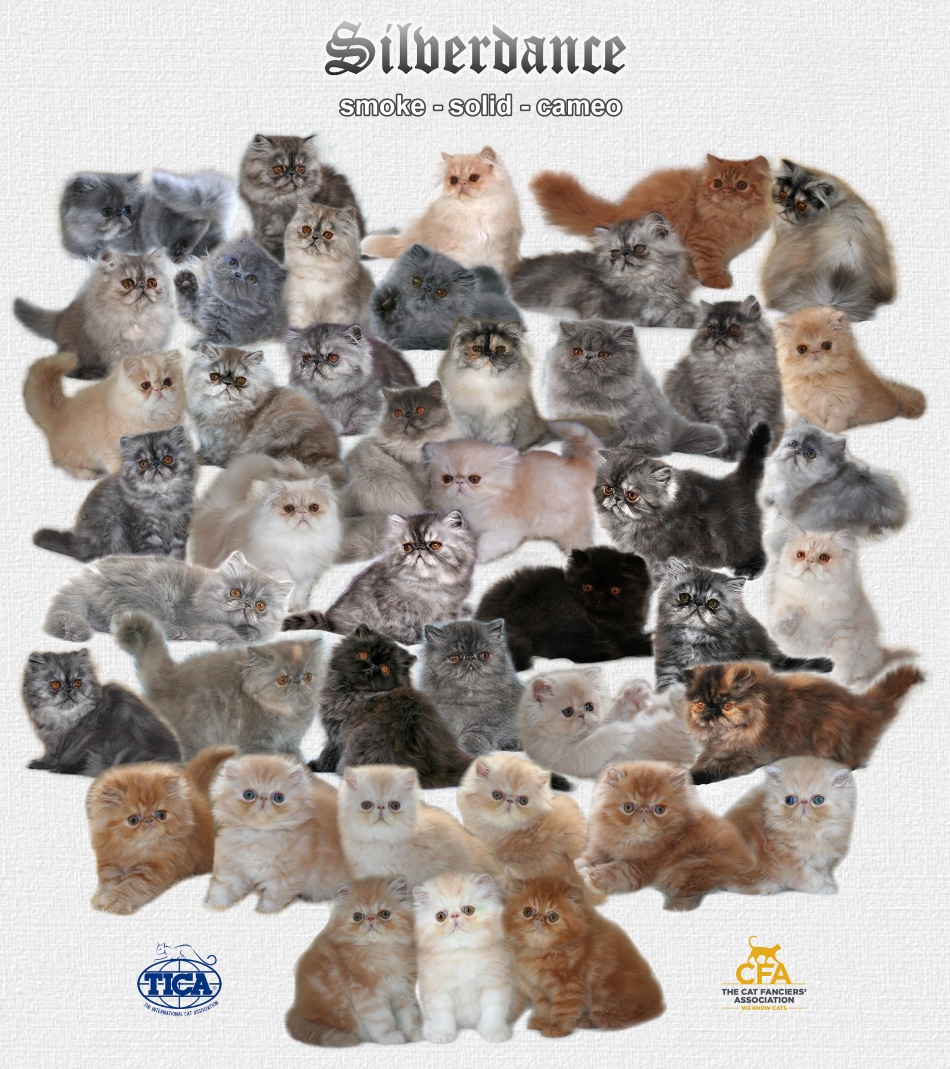 © Kitten of Silverdance Persians - CFA & TICA cattery for smoke & solid persians








Breed information for our cattery:


Our pedigrees are registered by genotype
and are not by phenotype.

We breed PURE Persians,
no Exotic Shorthair and no Himalayans (CPC) in the pedigrees,
from world-famous Smoke & Solid lines.


Yellicle, Lox-Nott, D'Eden Lover, Scrimshaw, Kuorii, Castlegate, LTCH,
Marcus, Cattilak, Barmont, Polcam, Candirand,
Sunlit, Iwanda, PaJean, Tinafeld, Catburry, Kyaleen, Tinjers, Marhei, Red Sky,
Joleigh, Blackice, Kikiland, Harwood, Jovan, Artemis, Pinkfantasy, Petovia, Palmetto



Our cats are FIV / FELV negative & PKD1 DNA & pd-PRA negative.

Our Cattery SILVERDANCE is registered CFA and TICA.

All our cats are registered by CFA and sometimes by TICA and I am a member of CFA Persian Breed Council.

I am a breeder with verification proof after the Animal Protection Act Germany.


Who wants to talk about me and mine,
should first search himself and his own.
If he finds there no infirmity
so let him return, to talk about me and mine!!!



Each kind of the utilization, spreading,
duplication of this document or parts of it
in printed or electronic media as well as in the Internet
is not permitted in principle.
Exceptions require my express, written agreement.
All rights reserve.