International Champion
Remilakat Tuppence
of Silverdance
red-shaded-cameo (Agouti status Aa)
GCCF/CFA/TICA registriert

Remilakat Tuppence of Silverdance
, ist ein
red-shaded-cameo
Perser Mädchen. Ed Merchant, Cattery Remilakat in UK, vertraute mir das Mädchen an. Ed testete alle Wurfgeschwister und auch die Eltern, ob sie wirklich cameos sind.
Er kontaktierte mich im Juli 2020 und er war überzeugt wie ich, das ein echte cameo den Agouti Status AA oder Aa haben muss. Alles andere sind red-smoke, denn jede smoke Katze hat den Agouti-Status aa (non-agouti). Er schrieb außerdem einen Artikel über die
Cameo − Smoke − Pewter Zucht
, den er mir freundlicherweise im Februar 2021 zur Verfügung stellte und ich in deutsch übersetzt habe. Ich holte Tuppence am 9. Oktober 2021 mit dem Auto, coronabedingt, in Calais/Frankreich ab. Ed brachte Tuppence durch den Eurotunnel, es hatte alles prima geklappt.
Natürlich machte ich einen Zwischenstopp bei Brenda und Silverdance Black Ice Rose in Belgien. Auch wenn die Zeit sehr kurz war, war ich herzlich willkommen und wir haben uns zwei schöne Tage gemacht. Vielen Dank an Brenda, dass ich bei Ihr übernachten konnte. Ed schickte mir viele Fotos und Videos von Tuppence, wir rufen sie Tuppy, die ich alle verwenden darf.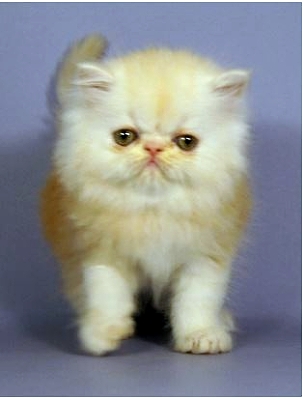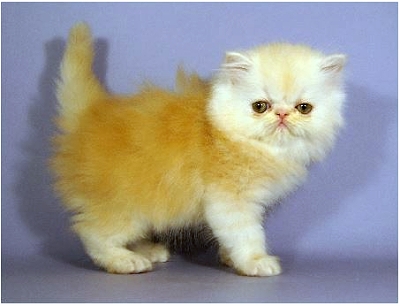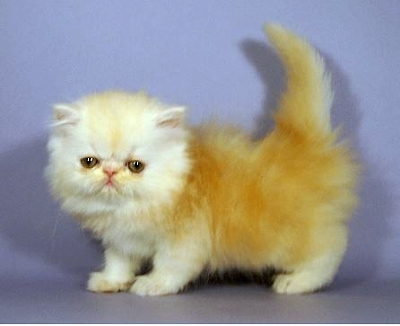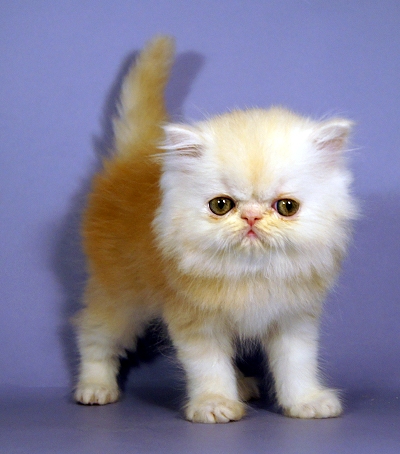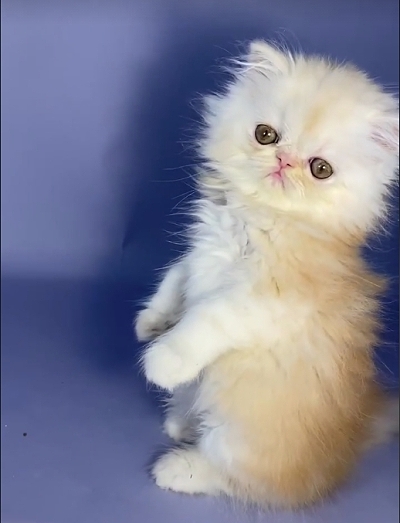 7 Wochen alt
Ihre Eltern sind MY FANTASY MAGIC, Red Shaded Cameo, (Carrier of Dilute), Agouti DNA Status A/a und REMILAKAT CLARA BARRTONN , Red Smoke, (Carrier of Dilute), Agouti Status a/a.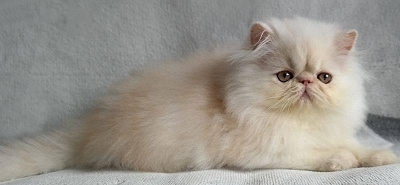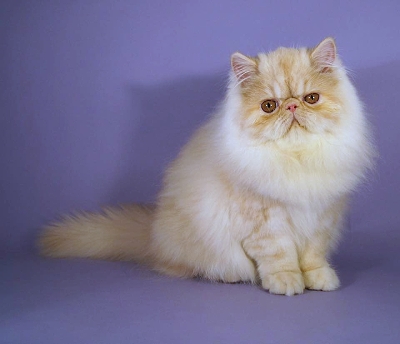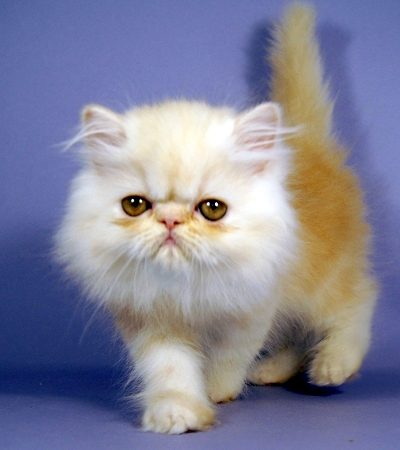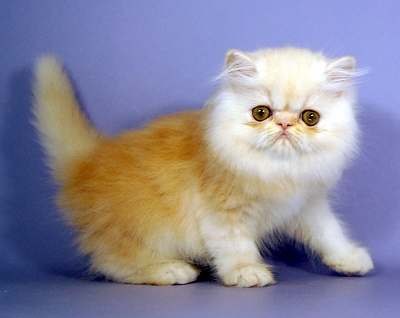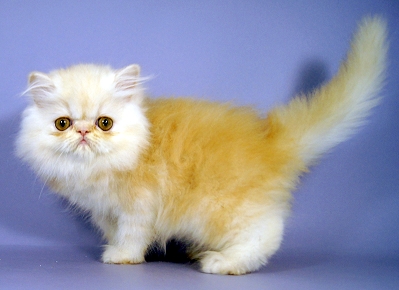 11 Wochen alt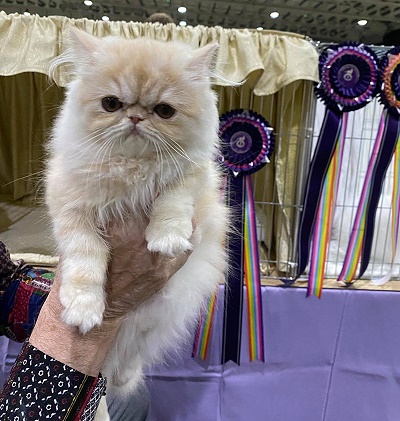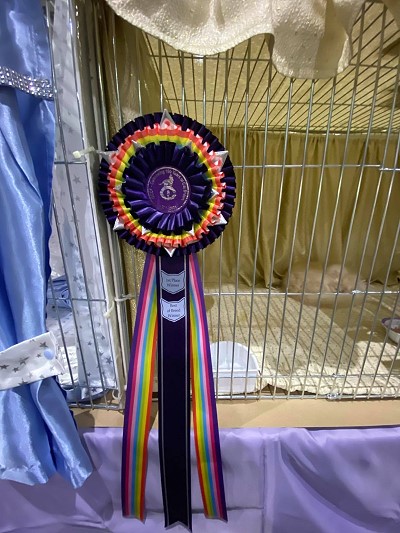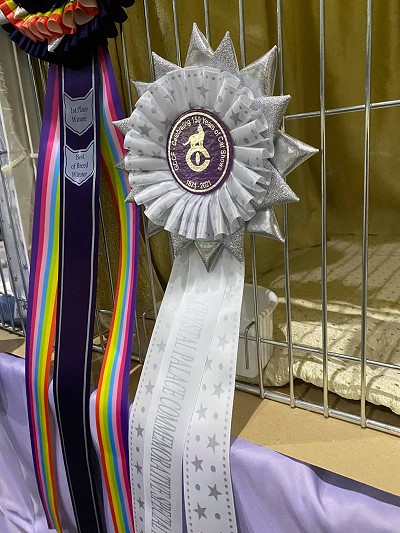 Tuppennce auf ihrer 1. GCCF Show
Showbericht:
GCCF CELEBRATION SHOW 14.08.21. / Linda Martin
BLACK/CHOC/RED/TORTIE/CHOC TORTIE SHADED AND SMOKE.
1st BOB MERCHANTS AND TSENGS'
REMILAKAT TUPPENCE (PER ds 11) F
.
Absolutely stunning Red Shaded baby lady with wonderful balanced head with the neatest of tiny well spaced ears, large round eyes of a muddy hue, promising the best of orange as she matures. Perfectly rounded head with lovely fat full cheeks, short balancing broad nose and a excellent depth of full chin and perfect bite. Excellent cobby low body with strong bone and very neat little paws. Beautifully presented silver flowing coat shaded with red and the dearest arching proud fluffy tail to finish her picture off. What a sweetie, definitely one for my pocket!
---
Die ersten Bilder bei uns zu Hause.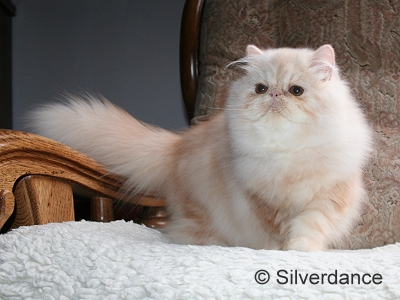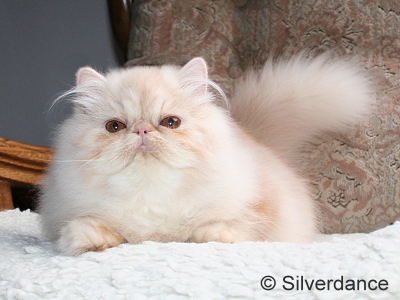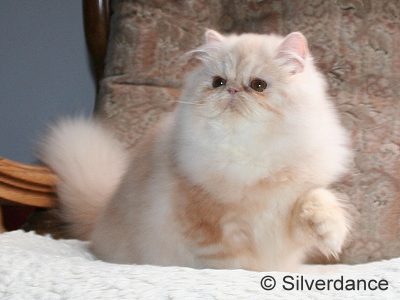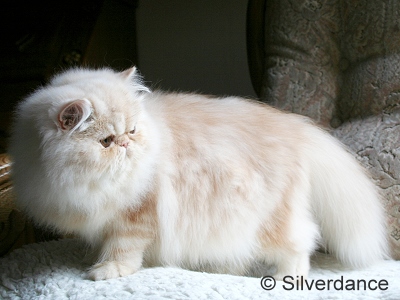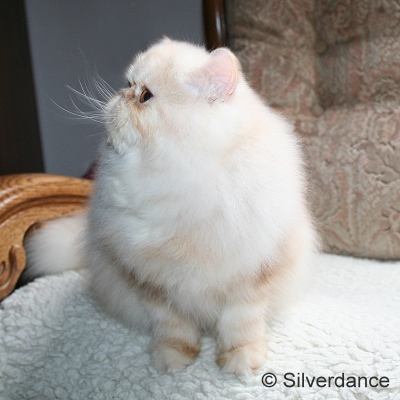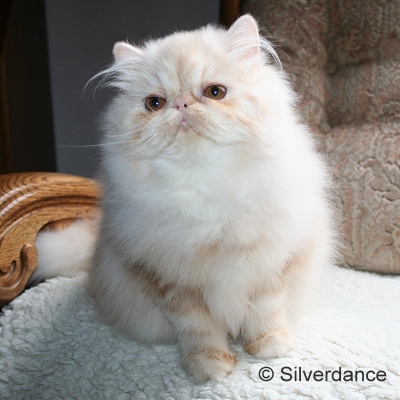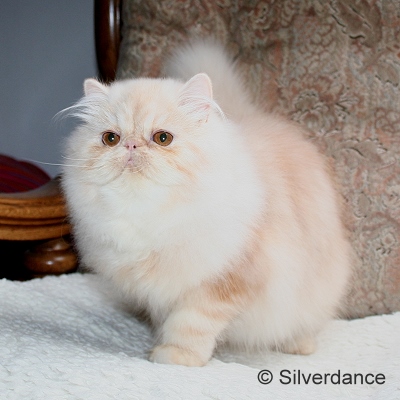 6 Monate alt
---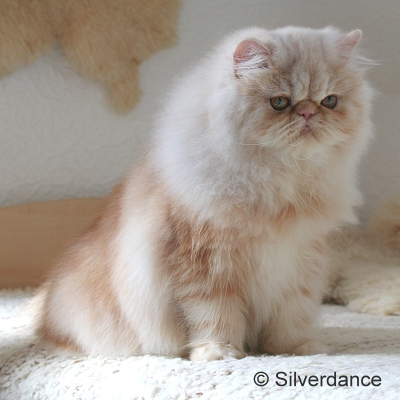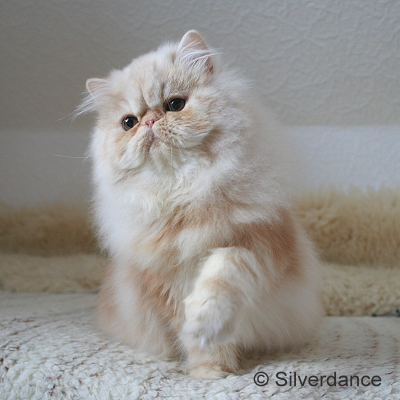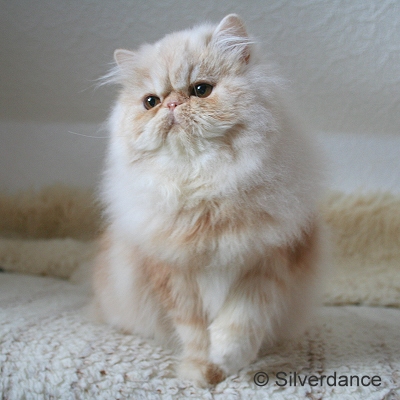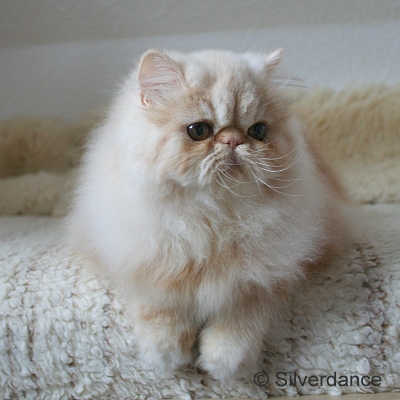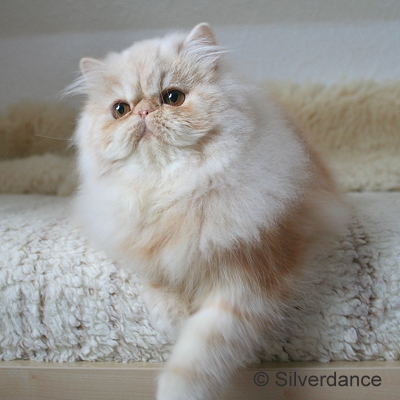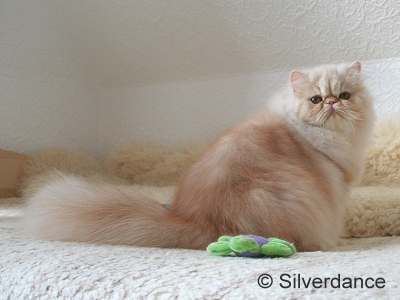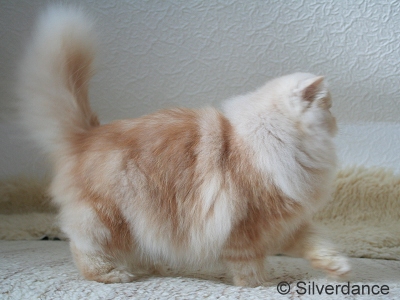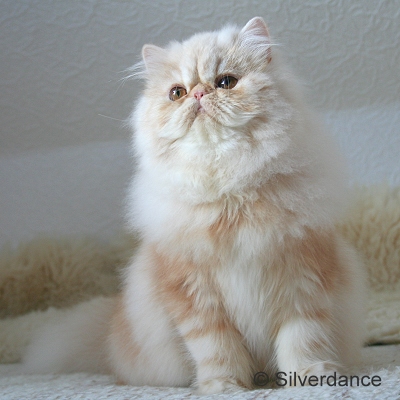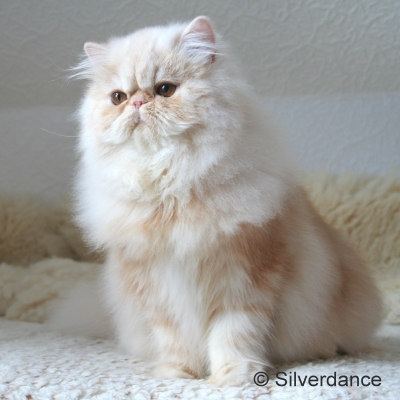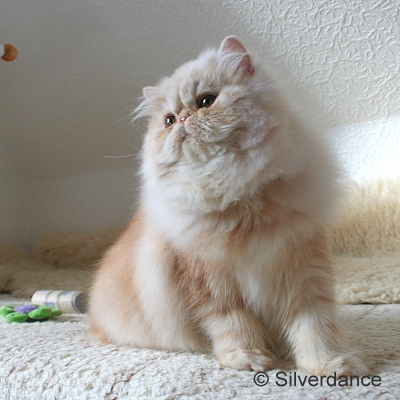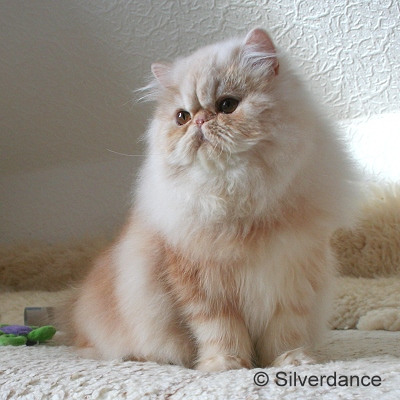 7 Monate alt
---
Felidae e.V. - Hamburg/Germany
03.-05.06.2022 / - 1 Jahr und 2 Monate alt -
Nach langer Zeit, durch Corona, war "Tuppence" auf ihrer 1. Ausstellung in Deutschland. Sie verlor die Best in Show gegen unser rotes Mädchen
IC Cleyniko's Fairy Tale of Silverdance.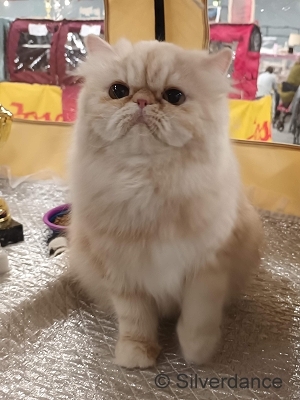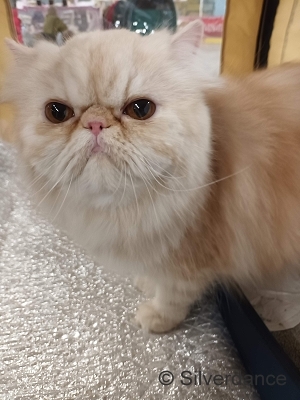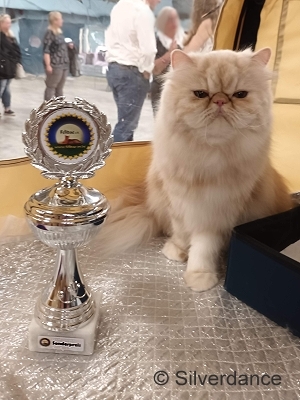 Sonderpreis
3x nominiert für Best in Show
Cat Lottery: 3rd Place - 52,5 Punkte von 60


Sie ist nun International Champion
---